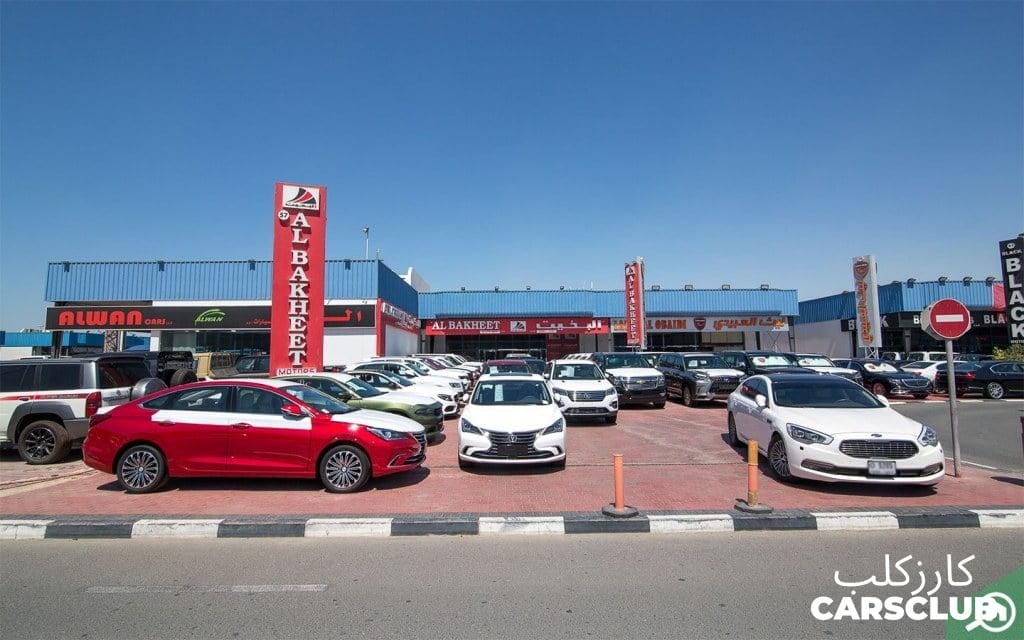 Cars Market in Dubai : Your Premier Destination for Quality Automobiles in Dubai
Ras Al Khor Cars Market
Situated along Manama Street, Ras Al Khor Auto Market stands as a haven for automotive enthusiasts in Dubai. Just a short 14-minute drive away from Downtown Dubai, this market serves as the ultimate destination where you can explore a wide spectrum of options, ranging from classic automobiles and SUVs to luxurious high-performance sports cars.
Ras Al Khor Cars Market Divided into 2 Sections:
1- New & Used Cars Showrooms
2-Dubai Cars and Automotive City (Ducamz) – Export Cars From Dubai Showrooms
Wide range of New & Used cars Showrooms Available to Buy New Cars in Dubai or used cars in Dubai.
If you're seeking comprehensive information about Ras Al Khor Auto Market in Dubai, you've come to the right place. This guide will provide you with all the essential details regarding its location, the range of automotive services available, used car dealerships, and general guidelines for navigating Ras Al Khor in Dubai.
Table of Contents
Ras Al Khor Cars Market, automotive haven of Dubai known as Ras Al Khor Auto Market, alternatively referred to as Al Aweer Auto Market or Al Aweer Auto Complex. This automotive enthusiast's paradise offers a premium selection of authorized pre-owned vehicles. Boasting approximately 200 showrooms, this market showcases a diverse array of automobiles, including standout gems like the opulent Rolls-Royces at Diablo Motors, the sleek Chevrolet Corvette Stingray, and a vintage 1962 Land Rover, sure to delight classic car enthusiasts.
Within the market's various showrooms, you'll find a wide spectrum of vehicles, from luxury to budget options such as the RT and Chevrolet Camaro. Additionally, enthusiasts can feast their eyes on exceptionally rare and meticulously tuned automobiles, like the Hamann-tuned 2013 BMW M5 showcased at Al Ain Class Motors.
Ras Al Khor Auto Market also stands out for its customer-friendly offerings, including enticing deals like Buy-Now-Pay-Later options, trade-in agreements, and auto part exchange programs.
Location: Ras Al Khor Industrial Area – Ras Al Khor Industrial Area 3 – Dubai
Ras Al Khor Cars Market Timing:
Saturday to Thursday: 09:00 am – 09:00 pm
Fridays: 04:00 pm – 08:00 pm
Contact: +971-55-6652575
Services Available in Ras Al Khor Auto Market
Banks
Insurance Comapnies
ATMs
Tasjeel
Cars Showrooms on Sheikh Zayed Road
Apart from Ras Al Khor, Cars Showrroms on Shekih Zayed Road offers Exotic & Luxury Cars
House Of Cars Dubai
Exotic Cars LLC
Ultimate Motors LLC
BMW AGMC
Sanam Cars
Luxury Lounge
Porsche
Volkswagen
LINDA CARS
Luxury Lounge Car Showroom
The Elite Cars
VIP MOTORS
Many More…
Al Nabooda Automobiles LLC
Volkswagen | Sheikh Zayed Road | Al Rashidiya | 80089
Audi | Sheikh Zayed Road | 8002834
Porsche  | Sheikh Zayed Road | 800918
BMW & Rolls Royce AGMC
BMW | Sheikh Zayed Road | Dubai Motor City | 800 2462
Rolls Royce | Sheikh Zayed Road | +971 4 339 1555
Gargash Enterprises LLC
Mercedes Benz | Sheikh Zayed Road | Al Ittihad Road | +971 800 2369
Al-Futtaim Motors & Trading Enterprises
Toyota | Sheikh Zayed Road | Festival City | Airport Deira | +971 800 2366 8677
Lexus | Dubai Festival City | Dubai Investment Park | +971 452 230 53
Honda | Sheikh Zayed Road | Dubai Festival City | +971 800 46633
Jeep, Chrysler, Dodge, Ram | Dubai Festival City | +971 800 5119
Volvo | Dubai Festival City | +971 800 8824
Al Tayer Motors
Ford | Sheikh Zayed Road | Garhoud Atrium | +971 800 668677
Lincoln | Sheikh Zayed Road | Al Ittihad Road | +971 4 416 7999
Jaguar, Land Rover | Sheikh Zayed Road | +971 4 201 1967
Maserati | Al Manara | +971 4 401 2900
Ferrari | Al Manara | +971 4 401 2800