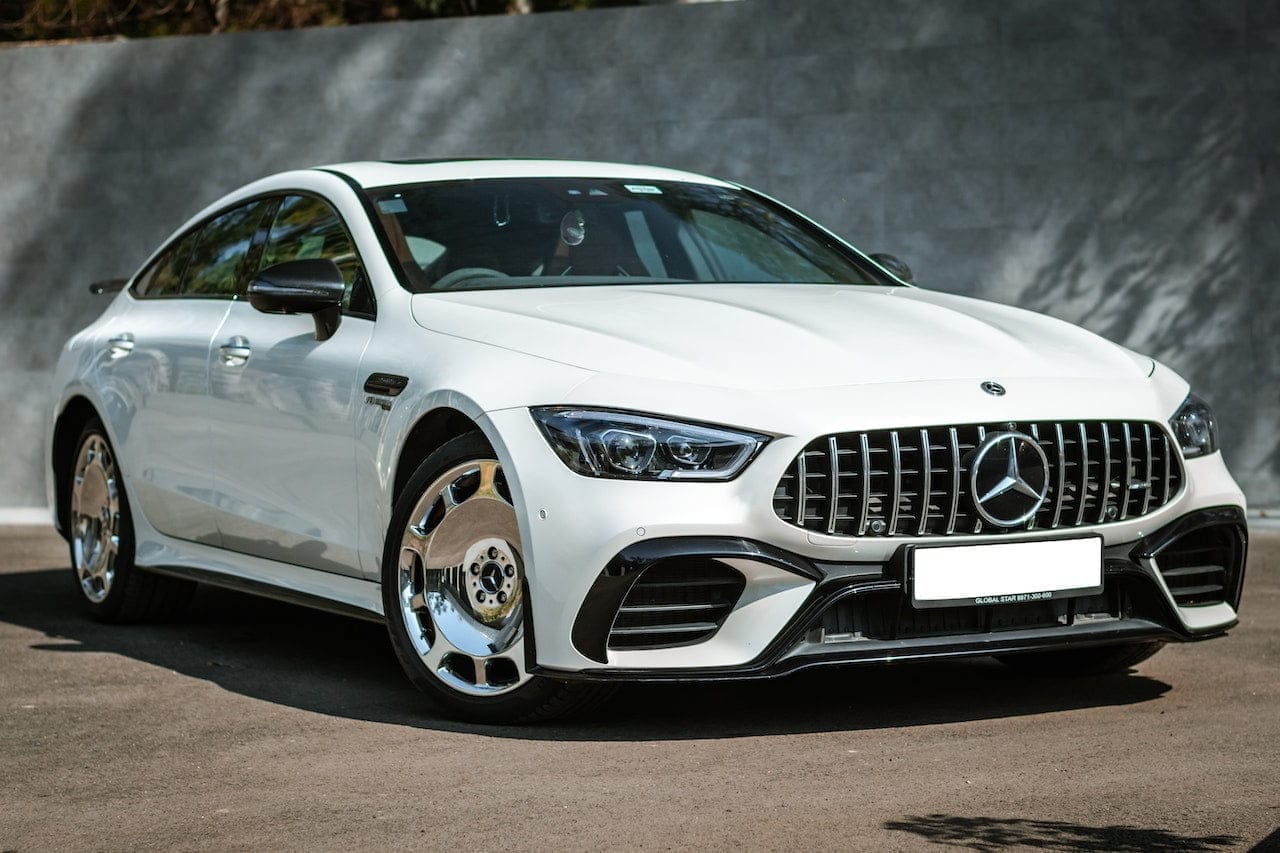 Top 10 Sedan Cars In UAE
Sedan cars are a popular vehicle type that offer a spacious interior, comfortable ride, and typically have four doors. They are designed for everyday use and are suitable for families, professionals, and anyone who values comfort and practicality. Sedans come in a variety of sizes and styles, ranging from compact to full-size, and can have different types of engines such as gas, diesel, hybrid or electric.
Sedans are known for their versatility, and many models offer features such as advanced safety technology, entertainment systems, and driver assistance systems. They can also be customized with different color and trim options to suit individual preferences.
Some popular sedan models include the Toyota Camry, Honda Accord, Nissan Altima, Mercedes-Benz E-Class, and BMW 5 Series, among others. When selecting a sedan, it's important to consider factors such as budget, fuel economy, performance, and overall features to find the model that best suits your needs.
Sedan cars are popular in UAE due to it's comfort, elegance, and functionality. In this post, we will look at the top ten sedan vehicles in UAE.
10 Sedan Cars In UAE Are Listed Below
1. Toyota Corolla
Corolla sedan comes in a number of versions, each with its own set of amenities and personalization possibilities. Customers may customize their car by selecting from a variety of engine capacities, colors, and safety features.
One of the basic benefits of having a Corolla car in UAE is its fuel economy. With growing gas prices, this is a key element to consider when purchasing a vehicle. Corolla sedan is intended to be fuel efficient without sacrificing performance, making it an excellent alternative for folk who often drive long distances.
The inside of Corolla sedan is likewise well known for being comfortable and spacious. It has a touchscreen entertainment system attached, automated climate control, and other safety features to provide a safe driving experience.
Overall, the Toyota Corolla sedan is a durable and practical vehicle that is a good choice for anybody living in UAE. Its comfortability makes it an excellent choice for daily use, and its customization options make it simple to create a car that suits your specific needs and desires.
2. Honda Civic
The Honda Civic has been an emblem of contemporary but efficient personal mobility since the 1970s. While it competes with models such as the Corolla, this Honda small car is popular among customers in  UAE. In that regard, carsclub.ae is the exclusive website in UAE to buy used Honda Civic or new Honda Civic, with pricing beginning at AED 67,900.
Honda Civic buyers in UAE can select from four trim levels split over three versions. Yet, if you are not searching for a brand new car, there are several possibilities for you to get second hand cars in Dubai. Similarly, old cars are available for purchase in Dubai. The Civic's external measurements are as follows: length 4,630mm, width 1,799mm, and height 1,416mm. The wheelbase of the Civic is 2,700mm, and the cargo capacity is 419 liters.
The Honda Civic's external appearance has evolved significantly since its modest origins. The outgoing avatar has a trendy and sporty look that distinguishes it from its contemporaries. The sweptback design starts with a strong snout, which is flanked by full LED headlights and a sporty-looking bumper. Meanwhile, the elegant side profile has 17 inch alloy wheels, big yet slender wing mirrors, and a coupe like sloping roofline. The Civic's rear has a big spoiler, boomerang-style tail lights, and a sporty-looking bumper with dual exhaust pipes.
Honda Civic is available in UAE with three petrol engines. The base model is powered by a 1.6 liter naturally aspirated four cylinder engine with 123hp and 151Nm of torque. This is followed by a model powered by a bigger 2.0 liter 4 cylinder producing 158hp and 187Nm. Lastly, the Civic is available with a 1.5-liter turbocharged 4 cylinder (in the RS model) that produces 180hp and 220Nm of torque. The Civic RS can accelerate from 0 to 100 km/h in around 8.5 seconds and peak out at 210 km/h.
3. Honda City
Honda City debuted in UAE in 1998 and has since become a popular choice for drivers searching for an economical, dependable, and practical small sedan.
Honda City has received various modifications and redesigns over the years to make its features and performance much better. The most recent model is the fifth generation Honda City 2023.
The 5th generation Honda City has a number of facilities, including a 7inch touchscreen infotainment system, automated temperature control, and airbags, anti lock brakes, and a rearview camera. It also has a 1.5 L engine that can produce up to 118 horsepower and it is fuel efficient.
The Honda City is also tiny and easy to drive, making it an excellent choice for driving in congested city streets and limited parking spaces. Its roomy cabin and substantial trunk capacity make it ideal for daily usage, whether commuting to work or running errands around town.
Nevertheless, because of its price, dependability, and practicality, the Honda City has been a popular choice for UAE drivers. The current version builds on these features, making it an amazing choice for anybody searching for a compact sedan for daily driving. Honda City is one of the Top Honda cars in UAE.
4. Nissan Sunny
If the Nissan Sunny were to compete in terms of sheer numbers with the Toyota Corolla and Hyundai Accent, it would have no trouble keeping up. The Sunny can lay claim to being one of the region's oldest Japanese nameplates as one of the most prolific and top-selling sedans. With pricing starting at around AED 55,000, this sedan's sales numbers are practically unrivaled even now.
Anyone in UAE seeking for a brand new Nissan Sunny must visit a Motors dealership. If you're on a tighter budget, there are several certified used Nissan cars in Dubai offered on carsclub.ae.
Nissan Sunny is available in 7 exterior colors in UAE: Aspen White TriCoat, Brilliant Silver Metallic, Electric Blue Metallic, Gun Metallic, Super Black, Radiant Red, and Scarlet Ember Tintcoat. In terms of outward style, the new Nissan Sunny is far more appealing than its predecessor. Not only is the design sharper and more proportioned, but the new aesthetic features make the new model appear more urbane as well.
The redesigned Sunny front end has Nissan's new V-motion grille, slimmer headlights with new LED DRLs, and a reprofiled front bumper and hood. In addition, the new model has 16 inch dual tone alloy wheels, flared fenders, a 'floating roof,' and door-mounted wing mirrors. People says that Nissan Sunny is one of the comfortable & best Nissan cars in UAE. 
5. Hyundai Accent
Few new cars are as widespread and economical in UAE as the Hyundai Accent. Because of its convenience and low price, this tiny car has been a big hit for the Korean automaker in the region. The Accent, like all other new Hyundai models, is predominantly sold in United Arab Emirates. A brand-new Hyundai Accent begins at roughly AED 50,000, making it the most affordable vehicle on this list.
Those looking for even cheaper choices on four wheels can, of course, discover various used vehicles for sale on carsclub. There are also numerous pre-owned cars for sale in Dubai on carsclub at competitive pricing. Customers may choose from up to six exterior colors for the 2019 Hyundai Accent: Fiery Red, Phantom Black, Arctic White, Typhoon Silver, Starry Night, and Titan Gray. The Hyundai Accent has a length of 4,440mm, a width of 1,720mm, a height of 1,460mm, and a wheelbase of 2,600mm. Nevertheless, the Accent has a boot size of 480 liters.
Hyundai's 'cascading grille' style and huge projector headlights are used on the Accent. To contribute to the overall stance, the Accent has diamond-cut 16-inch alloy wheels and a rising beltline on the flanks. The Accent's rear has wide wraparound tail lights and a smartly designed bumper. Overall, the Hyundai Accent's external appearance is acceptable and unobtrusive, though a little too safe in its approach.
In comparison to the most recent model available in other regions, Hyundai continues to offer the pre-facelift Accent in UAE. This implies that its interior is neither the most modern nor the most feature-rich. While the style of this interior isn't very novel, customers will find the arrangement simple to grasp and use. Power-adjustable & folding door mirrors, keyless entry with push-button ignition, a power sunroof, a cooled glovebox, cruise control, a 7-inch touch-infotainment system with Apple CarPlay & Android Auto, a 6-speaker audio system, and a height-adjustable driver's seat are among the Accent's amenities.
6. Toyota Camry
If you've ever traveled to UAE or even glanced at photos/videos of the country on the internet, you'll know this vehicle. The Toyota Camry is as common as the sandy sand that covers the area. This mid-size car is used by so many taxi drivers that you won't be able to miss it. Of course, there are many of individual purchasers who choose the Camry – not just because it bears the illustrious Toyota emblem, but because of the sheer allure of this car.
The new Toyota Camry in UAE starts at AED 95,500. But, there is no shortage of used Toyota cars in Dubai (or sharjah, Abu Dhabi, or anywhere), particularly on carsclub. The new Toyota Camry is built on the TNGA-K platform and features significant enhancements over the previous model. The Camry has external dimensions of 4,885mm in length, 1,840mm in width, 1,445mm in height, and a wheelbase of 2,825mm. Nevertheless, the Camry has a boot size of 493 liters.
In UAE, Toyota Camry is offered in up to ten distinct color variants. Attitude Black Mica, Dark Blue Mica, Emotional Red, Graphite Metallic, Silver Metallic, Platinum White Pearl Mica, and dual tone options like Emotional Red/Attitude Black Mica and Platinum White Pearl Mica/Attitude Black Mica are available. The Camry has evolved into a stylish mid size sedan, with a sharp front fascia with projector LED headlights and a deep front bumper with huge intakes and colorful trim elements.
Inside, the Toyota Camry does everything it can to make you swoon. For example, the swoopy intersection of the dashboard and center console is particularly appealing. The dual-tone interior is likewise appealing, and the 9 inch floating touchscreen infotainment system now has Android Auto and Apple CarPlay. Additionally, the majority of the physical controls and displays are rationally put out and simple to use. Its cabin also has many soft-touch materials and imitation leather surfaces to enhance the user experience.
The performance of the Toyota Camry will certainly vary depending on the powerplant you choose. The basic Camry 2.5, for example, will reach 100 kmph in less than 9.5 seconds and has a peak speed of 195 kmph. The sportier V6 variant, on the other hand, can accelerate from 0 to 100 kmph in 6.3 seconds and reach a peak speed of 235 kmph. In terms of mileage, the Camry Hybrid wins with a rating average of 22.2 kmpl or 4.5 L/100 km. Toyota Camry is the best toyota cars in UAE.
7. Lexus ES
While UAE is teeming with high-end luxury vehicles of all kinds, Lexus continues to sail through with no difficulty. The popularity of the ES sedan is one of the clearest instances of its market supremacy. The ES, which is based on the same chassis as the Toyota Avalon, has been instrumental in bringing more people into the sumptuous and comfy world of Lexus.
The Lexus ES, which is sold by Al-Futtaim Motors in UAE, starts at AED 200,000, which isn't cheap. If you are seeking for certified used automobiles in Sharjah or any other emirate, you can always filter through carsclub. The Lexus ES measures 4,975mm in length, 1,865mm in width, and 1,445mm in height, and has a wheelbase of 2,870mm. Meanwhile, the boot capacity of the Lexus ES is 454 liters.
The Lexus ES is available in 12 different exterior colors. White Nova, Hot Blue, Deep Blue Mica, Black, Sonic Quartz, Sonic Titanium, and Platinum Silver Metallic are just a few examples. The ES's outward appearance and temperament are dominated by the enormous Lexus grille in the front. Its primary grille has a small chrome surround depending on the model, but it is complemented by sophisticated tri-beam LED headlights with integrated Lexus trademark LED DRLs.
To keep its consumers satisfied, the Lexus ES is quite well-equipped with fancy extras. A hands-free boot release, adaptive cruise control, a panoramic sunroof, multi-zone climate control, Active Noise Cancellation, a 17-speaker Mark Levinson audio system, a power-operated rear sunshade, a power-operated steering column, full-leather upholstery, powered front seats with memory and climate control functions, and a 12.3-inch infotainment system with Apple CarPlay and Android Auto are among its more notable features.
8. Honda Accord
The Toyota Camry may be on the verge of greatness, but it is not far behind the Honda Accord. Honda has been producing a Camry competitor for over 45 years. And, throughout that period, it has consistently irritated Toyota and guaranteed that it cannot rest on its laurels. Al-Futtaim sells all new Honda Accord models in UAE, with pricing beginning at AED 94,900. Surprisingly, this is the same moniker that is used to sell all Toyota vehicles in the nation.
In case you haven't noticed, the Honda Accord and Toyota Camry are both priced similarly. If you don't want to buy a new automobile, carsclub provides a large selection of second hand cars for sale in Dubai (and every other emirate). Consumers purchasing a new Honda Accord will be able to select from a variety of colors, including Crystal Black, Obsidian Blue, Lunar Silver Metallic, Modern Steel Metallic, San Marino, and Platinum White.
The Honda Accord has a length of 4,890mm, a width of 1,860mm, and a height of 1,450mm. Meanwhile, the sedan has a wheelbase of 2,830mm and a trunk capacity of 473 liters. When it comes to outward appearance, there's no denying that the Accord is a stylish sedan. As compared to its predecessor, the departing model not only appears more unique, but it also exudes a more modern elegance that its competitors lack.
The Honda Accord's front fascia includes a big and deep grille flanked by slim LED headlights and capped by a gently sloping hood. Nevertheless, the Accord's coupe-like design gives it a lot of street cred and keeps it out of the "uninteresting family sedans" category. When viewed from the side, the Accord appears athletic with its five-spoke 18-inch alloy rims and almost-concave beltline. The back of the Honda Accord gets a bigger version of the Civic's boomerang-style tail lights, as well as a duck-tail spoiler and dual exhausts.
The Accord 1.5 uses a CVT to change gears, but the Accord 2.0 has a 10-speed automatic transmission. Neither of them are slow, with the former reaching 100 kmph in 7.5 seconds and reaching a peak speed of 195 kmph. Of course, with greater power, the Accord 2.0 accelerates to 100 km/h in 5.8 seconds. It also has a faster peak speed of 205 kilometers per hour. If you want the greatest mpg out of these two models, go with the smaller turbo-four. It can get an average of 16 kmpl or 6.2 L/100 km, compared to 13.3 kmpl or 7.5 L/100 km with the bigger engine.
9. Kia Cerato
The departing Kia Cerato is the third generation of the popular small automobile from the Korean manufacturer. The Cerato has been fending off competition from the likes of the Honda Civic and Toyota Corolla while also finding new owners in the region. The Kia Cerato is more cheap than its closest Japanese competitors, with new car costs beginning at slightly under 60,000 dirhams.
On the other side, you can easily locate and purchase used vehicles in Sharjah by visiting carsclub official website. The new Kia Cerato is available in two trim levels (LX and SX) and ten exterior colors. Customers in UAE choose the Cerato in colors such as Runway Red, Silky Silver, and Steel Gray, Aurora Black Pearl, and Snow White Pearl.
The Kia Cerato has dimensions of 4,640mm in length, 1,800mm in width, and 1,450mm in height. The wheelbase is conventional for this sector at 2,700mm, but the Cerato's 502-liter trunk is bigger than most of its competitors. While the appearance of the Kia Cerato is not as striking as that of the Civic, it is far from drab or dull. The front has the marque's famed "Tiger-nose" grille, with the LED headlights boasting an unique x-shaped DRL configuration. They complement the Cerato's gloss black features and big air intakes on the front bumper, making it appear sportier than it is.
The Kia Cerato is powered by a 1.6-liter four-cylinder petrol or a 2.0-liter four-cylinder petrol engine. Both are naturally aspirated and come equipped with a 6-speed automatic transmission. The Cerato 1.6 generates 128hp and 154Nm of torque, while the Cerato 2.0 generates 152hp and 192Nm of torque. It is also the fastest variation (relatively speaking), with a top speed of 210 kmph and a top speed of 100 kmph in little over 10 seconds. The Kia Cerato has a mileage rating of 14.9 kmpl or 6.7 L/100 km.
10. Mercedes-Benz C-Class
For a long time, the Mercedes-Benz C-Class has been one of the top choices for people searching for a luxury sedan in the executive segment. The new C-Class (W206) will arrive in UAE soon, but this essay will focus on its extremely successful predecessor (W205). The Mercedes-Benz C-Class is less expensive than its 3-Series counterpart, with a starting price of less than AED 175,000. The C-Class is primarily offered in UAE by either the Emirates Motor Company (EMC) or Gargash.
Because the Mercedes-Benz C-Class is so popular in UAE, there are a lot of vehicles on the used car market. In truth, there are plenty realistic possibilities on carsclub, particularly when it comes to quality used vehicles in Dubai. The current C-Class measures 4,686mm long, 1,810mm wide, and 1,442mm tall. The W205 C-wheelbase Class's is 2,840mm long, and its boot capacity is around 480 liters.
In UAE, the Mercedes-Benz C-Class is available in a variety of exterior colors. Shades such as Brilliant Blue, Diamond Silver, Obsidian Black, Iridium Silver, Polar White, Tenorite Grey, and Designo Hyacinth Red Metallic are just a few examples. While the all-new W206 C-Class is modern and unmistakably futuristic, the outgoing W205 C-Class is still a lovely executive car. The front end is adorned with glittering parts, with the studded grille design standing out in particular. Then there are the oval-shaped LED headlights that come with the AMG Line front bumper.
Meanwhile, the Mercedes-Benz C-interior Class's is loaded with creature conveniences. Even the arrangement is professional and modern, with many of the materials appearing to be pricey and suitable. Yet, when compared to the current BMW 3-Series, its interior has lower-quality trim that one would not expect to see in a Mercedes-Benz. Nonetheless, when compared to the Bimmer, the design is significantly more contemporary and welcoming. The high-definition and customisable digital instrument cluster works well and looks great, while the 10.25-inch floating infotainment unit works well and has excellent graphics.
In addition to multiple airbags, a 360-degree camera system, a head-up display, an Electronic Stability Program with Traction Control, Blind Spot Warning, Lane Keeping Assist, Collision Detection with Automatic Emergency Braking, front and rear parking sensors, and ISOFIX anchors, the Mercedes-Benz C-Class comes standard with a head-up display. The current C-base Class's model is powered by a 1.6-liter petrol engine with 156hp and 250Nm of torque. The AMG C63 S, on the other hand, produces 510hp and 700Nm from its twin-turbo 4.0-liter V8. This allows the 1.7-ton vehicle to accelerate from 0 to 100 km/h in only 4 seconds. At its most economical, the C-Class will get 15.3 kmpl or 6.5 L/100 km.
Best Options To Consider
Toyota Camry: The Toyota Camry is a popular sedan in the UAE, known for its reliability and spaciousness. It's available with a 2.5L engine or a more powerful 3.5L V6 engine.
Mercedes-Benz E-Class: The Mercedes-Benz E-Class is a luxury sedan that's known for its high-end features and performance. It's available with a range of engine options, including a powerful V8.
BMW 5 Series: The BMW 5 Series is another luxury sedan that's popular in the UAE. It's known for its dynamic driving experience and premium features. It's available with a range of engine options, including a hybrid option.
Audi A6: The Audi A6 is a luxury sedan that's known for its sophisticated design and advanced technology. It's available with a range of engine options, including a hybrid option.
Kia Stinger: The Kia Stinger is a midsize sedan that's known for its sporty performance and stylish design. It's available with a 2.0L or 3.3L engine
Conclusion
As you can see, the sedans on this list come from practically every walk of life. Based on your budget and needs, the appropriate car for you may be available in UAE. Consumers looking for an affordable and cheerful family car can choose the Hyundai Accent, Honda Civic, or Nissan Sunny.
Driving a sedan car is significant in UAE since the country prioritizes economy and comfort. The top ten sedan vehicles in UAE 2022 provide a blend of elegance, comfort, and performance. They are outfitted with cutting-edge technology.